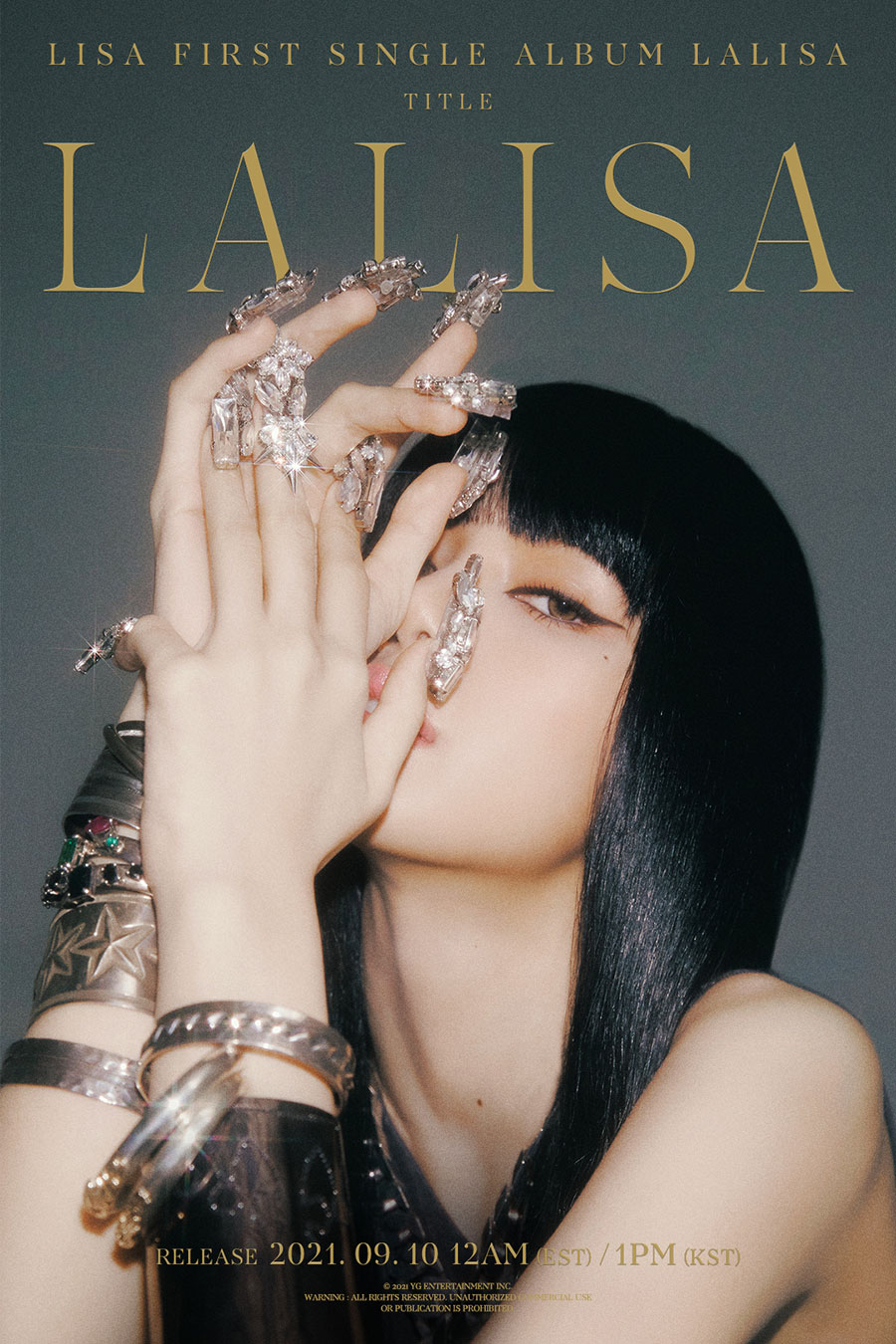 LISA, Performance Maverick
Lilifilm is a chronicle of the artist's sparks of genius.
"This is not the end." That's what one of the neon signs in the background of "LILI's FILM #1," the first choreography video on Lilifilm, the YouTube channel belonging to BLACKPINK member LISA, says. Even though the location was staged, LISA left an impact with her dance in the tight quarters of the practice studio through a number of movements in her arms and hips alone. The background was changed to be outdoors on a rooftop for "LILI's FILM #2," while "LILI's FILM #3" took place in a performance in a roomy studio where LISA could show off her jazzy dance number and more, spreading her arms wide and making long strides. The variety of her performances has broadened as the spaces they take place have. Her most recent choreography video, "LILI's FILM [The Movie]," uploaded in February, finds her traveling between several settings to tell a cinematic story. LISA demonstrates different characters in a flash, sometimes b-boying in a loose suit, while in other scenes emphasizing the movements of her arms and legs in skintight leather. As promised when that sign first read "this is not the end," Lilifilm is a record of LISA's gradual growth as a performer and as an artist.
Dance is an ephemeral art. Lilifilm shows the decision process behind how to document this ephemerality and transform it into a body of work. The mise en scène of "LILI's FILM #3" consists of no more than a faint blue light and LISA wears a form fitting outfit and leather boots for the video. The choreography captures the movements of her body through impeccably smooth shots to a beat that's slower than other Lilifilm choreography videos and places particular emphasis on shots of her legs and from behind. The costume and the background are also minimal so that all focus remains on the way she moves to emphasize her body. Conversely, in "LILI's FILM #4," LISA wears a bandana and loose-fitting pants, with fabric draped over her waist and hips. Unlike her outfit that emphasized her figure in "LILI's FILM #3," LISA's clothes in "#4" minimize how much of her lower body is exposed in order to shift the focus entirely to the way she moves. She also sits on top of heavy-duty machinery and powerfully pops her body in the first scene. The camera captures LISA and choreographer Cheshir Ha, the women in the video, together, separately from the men, giving the impression that they're the main characters, while male dancers occasionally flank the women on either side as backup. Of particular note is that LISA smiles once she begins the dance duet with Ha and shows off her energy through moves like powerful kicks and running her hands over her arm muscles. Clearly, the costumes and mise en scène in each Lilifilm video differ according to the aims of their respective productions, as does the feeling behind LISA's dances. The characters she puts on in each video do not follow through with gender roles determined by social stereotypes and norms but rather the context-sensitive expression or direction that best represents the image she seeks to portray in each performance.
The entirely different atmospheres of "LILI's FILM #3" and "#4" converge for "LILI's FILM [The Movie]." When she dons a flowing suit for a wider range of dance motion and pulls off intense, b-boying like moves to a backdrop of barbed wire, she's a gambler; when she runs her hands up her back and falls to her side to thrust her hips all in tight leather, she's a spy hiding a secret. The whole time, LISA maintains an expression that suggests she's barely breaking a sweat. Moreover, compared to "#3," which magnifies her physical characteristics, LISA's movements in "The Movie," such as when she slides her hands up her hips or stretches her legs out wide to the sides while sitting down, are more like expressive devices supporting the story's plot twist around her survival tactics, like secretly poisoning the gas masks and swapping around the playing cards. "The Movie" is set to the song "Tomboy" by Destiny Rogers, and with lyrics like, "I do what you doin', boy," it's no coincidence that it overlaps with LISA's performance. LISA's performance clearly conveys LISA herself, overcoming stereotypes like masculinity or femininity. It is she who decides how she will use and stage her body in dance. LISA is the protagonist who creates her own performances.
"I was in talks with Cheshir Ha, the choreographer, starting from when we were choosing the song," LISA said about the process behind "LILI's FILM [The Movie]" in an interview with Elle. "During that time, the idea came about, to make the choreography tell a story which is different from the other dance videos"—one of a woman who gambles her way to success and makes it out alive by herself in a room full of smoke by planting poison in everyone else's gas masks. Women watching LISA's story witness powerful female characters, who, be they good or evil, were traditionally hard to find in popular culture and only somewhat recently have begun to find representation. The fact that most dance cover versions of "LILI's FILM [The Movie]" borrow the aesthetics of the original, from the gas masks, the card game and the costumes, and right down to LISA's facial expressions, shows the significance this video has: that of women becoming the subjects of their own stories by taking back control of their bodies and the initiative to direct them, show them off in different ways, and influence others as a result. If we define the act of energizing others through self-documentation as art, Lilifilm shows how dance's ephemeral spark can be documented and delivered to convey new, meaningful trailblazing to women and, furthermore, to society.
A woman from Thailand passes her audition at 14 years of age and enters the world of K-pop—then goes on to become a member of the wildly popular group BLACKPINK, be selected by Hedi Slimane himself to become the global ambassador for CELINE, and run a YouTube channel with 8.15 million subscribers (as of September 8, 2021). It's a tale of growth that brings joy to many people, especially women. It's also work in yet another domain, however, where female artists continuously collaborate with choreographers and directors within the K-pop industry to author a steady stream of choreography films that reveal their many sides. She has produced high-quality choreography only of her own volition within the realm of the K-pop industry, where content is often regarded as commercial art rather than art for art's sake. The result is one in which a female artist independently determines and expresses the context in which her body and, moreover, her own dance, appear. This is why LISA must be looked at through a different lens—as more than just prescribed labels like an outstanding dancer or popular singer, but as an artist.
"LALISA": That's the title of LISA's first solo single. YG Entertainment said she's releasing the single with a title "containing her own real name [and] her confidence, pride, and love for herself." LISA has already been laying herself bare and granting herself the "pride" of "her own real name" this whole time through Lilifilm—a process of performing the many different sides of herself as an artist that only she can express, giving her the aura of someone who reveals who she really is. She's left a record all that time of who she is as an artist, from the first one-minute, twelve-second short video of her in the practice studio, to the story-infused "LILI's FILM [The Movie]." In the teaser video for "LALISA," she reveals only her silhouette as she sits, majestic, against a backdrop of dark skies streaked with lightning. Here she is: the artist, able to win over the public with her mere presence, like a mythical god. This is LISA's time. Time for the sparks she made before to really fly.
cr. Weverse Magazine