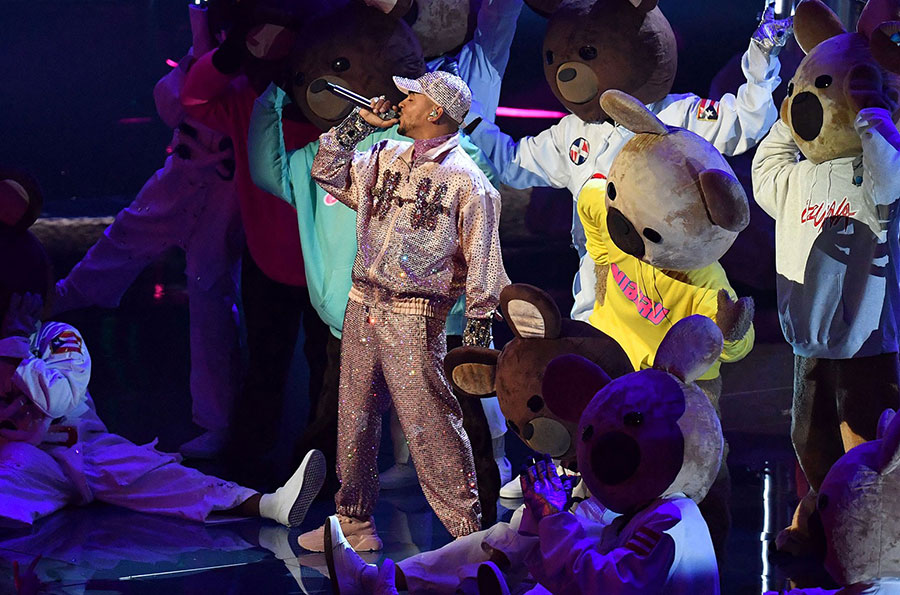 Ozuna Teases Single Featuring Megan Thee Stallion and BLACKPINK
Before Ozuna filled the 2021 MTV VMAs stage with a bunch of dancing teddy bears for a high-energy showcase of his new single "La Funka" on Sunday night (Sept. 12), the reggaeton superstar revealed that he has an even bigger treat up his sleeve.
Speaking to MTV News on the red carpet of the show, the Puerto Rican pop star revealed that his next single will feature DJ Snake, Megan Thee Stallion and BLACKPINK.
"It's coming up next," Ozuna said excitedly of his reconnection with French DJ/record producer Snake, who also backed him up on the hit 2018 single "Taki Taki" featuring Selena Gomez. and Cardi B. At press time no further details were available about the song title or release date.
cr. Billboard