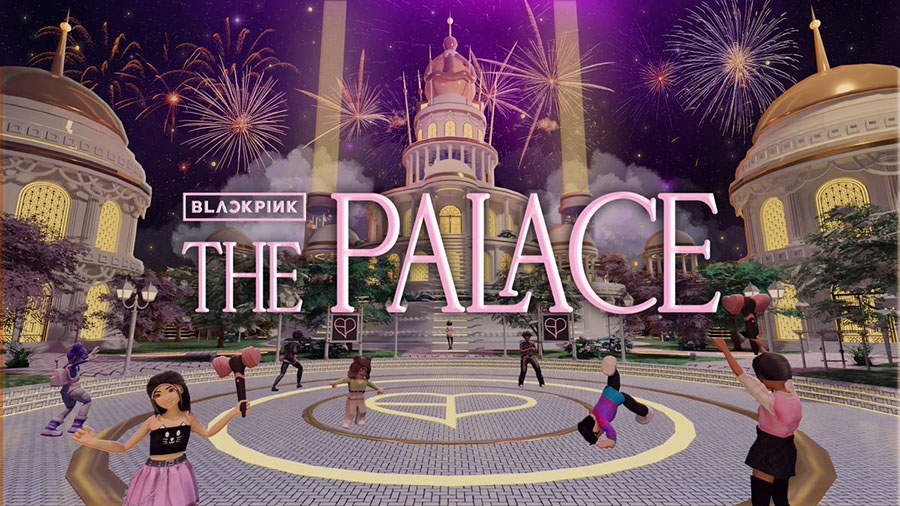 K-Pop Megastars BLACKPINK Launch Roblox Experience: BLACKPINK THE PALACE
K-pop superstars BLACKPINK launch an immersive experience for fans on Roblox: BLACKPINK THE PALACE, launching August 25.
YG Plus, a subsidiary of YG Entertainment, has announced the launch of an immersive fan hub for the global K-pop group BLACKPINK on August 25. BLACKPINK THE PALACE unites BLINKs — BLACKPINK fans — from around the world on the immersive online platform Roblox to connect and communicate, party, dance, and "live all things BLACKPINK."
Inside the palace, fans can meet and socialize while immersed in content from the band, visiting various spaces designed around the group's iconic music videos, and enjoying some of the artists' favorite things in the world of digital fashion and choreography. Built by metaverse studio Karta, BLACKPINK THE PALACE is the band's first persistent immersive experience in Roblox and will be updated with new content year-round.
Offering new ways for fans to engage with the band, the palace provides interactive experiences and challenges for visitors. BLINKs can take pictures with the band members' avatars, explore a majestic throne room, and earn "in-experience" currency to decorate and host BLACKPINK-themed parties for friends.
In a cavern below the palace, fans can pick up a hammer shaped like a BLACKPINK lightstick to smash crystals and gain more power to upgrade their items. Fans can even purchase BLACKPINK's signature outfits and emotes for their avatars to channel their favorite performers' styles and choreography.
"We look forward to welcoming fans from all over the world to a beautiful virtual palace where they can party, connect, and experience everything BLACKPINK beyond the constraints of time and space," said Hyojung Lee, Head of IPX Division at YG Plus. "Fans will be surprised to see and have an opportunity to take selfies with avatars of all four members of BLACKPINK: Jisoo, Jennie, Rosé, and Lisa."
To celebrate the launch of BLACKPINK THE PALACE on August 25, fans who access the experience within 24 hours of its launch will receive a special badge to display on their Roblox profiles. The palace is the latest fan hub from UK metaverse studio Karta, specializing in bespoke metaverse experiences to bring artists closer to their fans.
cr. Digital Music News