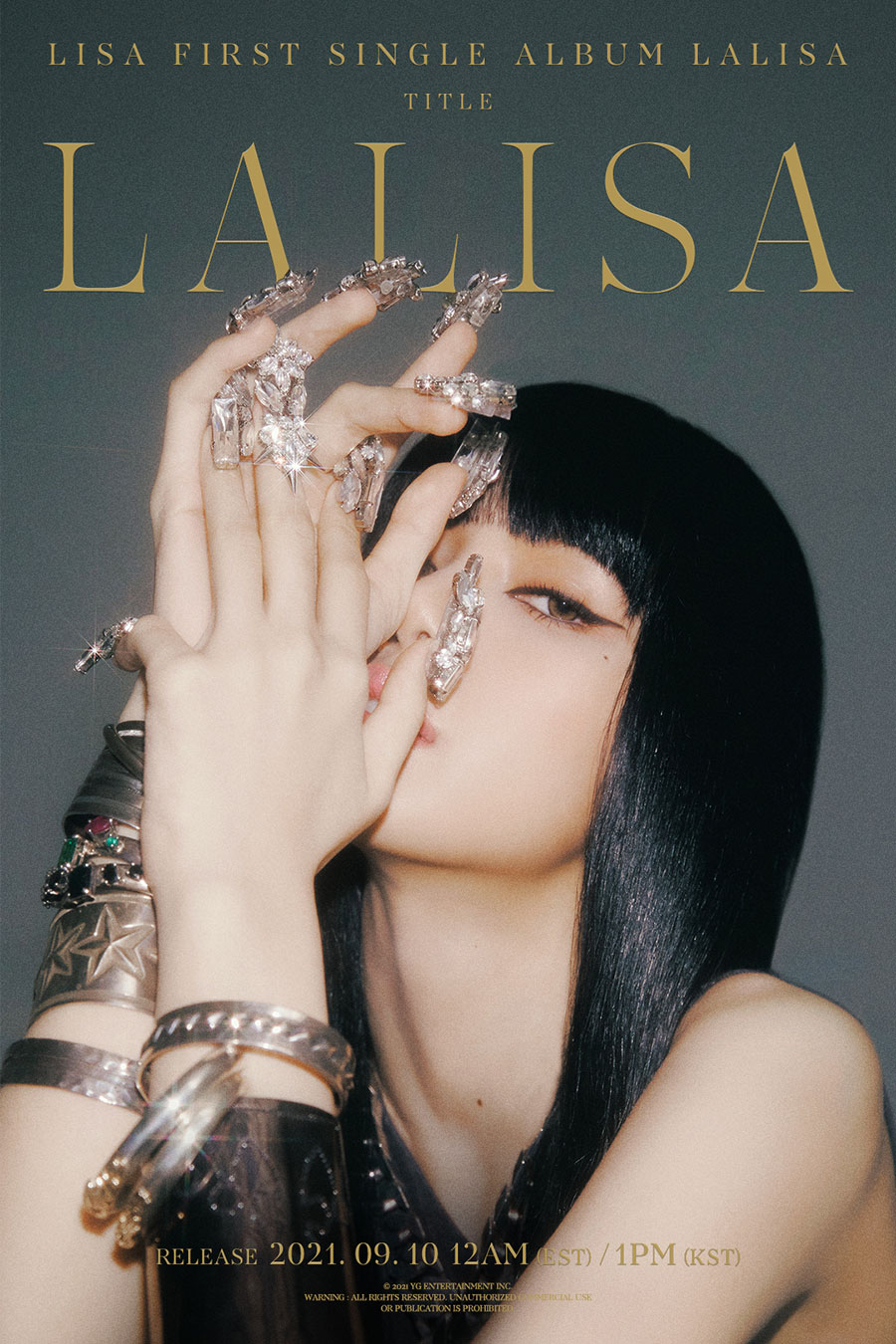 BLACKPINK's LISA Breaks Record As She Surpasses 700,000 Stock Pre-Orders For Solo Debut Album Within 4 Days
BLACKPINK's Lisa is already setting impressive records with her upcoming solo debut!
According to YG Entertainment, Lisa's upcoming solo single album "Lalisa" surpassed 700,000 stock pre-orders as of August 30, only four days since pre-order sales began on August 26.
The number of stock pre-orders is the amount of album stock that is produced prior to the album's release. This number is the estimated demand calculated based on various factors, including how many albums were pre-ordered by fans.
Despite this being the first calculated total, the number of stock pre-orders for the album is already the greatest record achieved by a female solo K-pop artist. The total of stock pre-orders is also expected to grow as there are still 10 days left until the album's release.
Album orders have come from not only South Korea, but also from regions all over the world including the United States, China, Japan, Europe, and Southeast Asia. Fans are excited to see Lisa write history with her new album as she dominates the music market globally. Being exceptionally talented in dance and rap on top of having stunning looks, Lisa will showcase her abilities as a solo artist with "Lalisa."
A source from YG Entertainment revealed that Lisa will be showcasing a performance that goes beyond the level of charisma she's shown before with music that embodies her identity.
"Lalisa" is sold in three formats with a CD, LP, and KiT version. The album will be released on various music sites on September 10 at 1 p.m. KST. Check out the teasers for the album here!
Congratulations to Lisa on her impressive achievement!
cr. Soompi