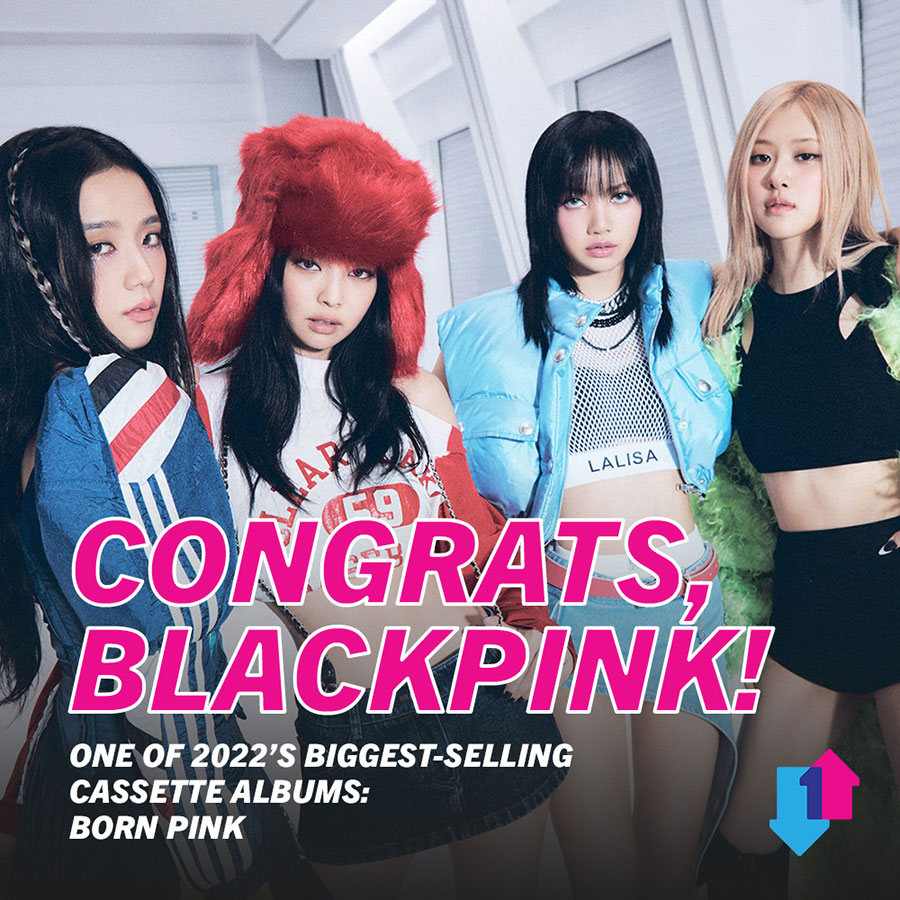 BLACKPINK's "BORN PINK" Was the 8th Best-Selling Cassette of 2022 in the U.K. Official Charts
Arctic Monkeys, BLACKPINK and 5 Seconds of Summer are among the success stories in another strong year for the revived format.
It was the near-obsolete format once destined to gather dust atop charity shop shelves; but the humble audio cassette's experiencing an unprecedented revival.
According to the end-of-year analysis of Official Charts Company data by music industry body the BPI, sales of cassettes continued to grow in 2022. Up 5.2% year-on-year to a total of 195,000 units, the figure demonstrates the collectible appeal of recorded music on physical formats as a complement to streaming.
2022's best-selling cassette album was Arctic Monkeys' seventh studio album The Car, released in October and shifting in excess of 10,000 cassette sales in less than three months.
Harry Styles' Harry's House – 2022's biggest album overall – came in second. Meanwhile, Florence + The Machine's former Number 1 LP Dance Fever placed at Number 3 on the year-end list.
It was an incredible year for new 2022 releases, with Muse's chart-topping LP Will Of The People landing at Number 4, Central Cee's first-ever Number 1 album 23 placing at Number 5 and Robbie Williams' record-breaking XXV collection making Number 6.
Other Top 10 highlights include 5 Seconds of Summer's 5SOS5 (7), BLACKPINK's Born Pink (8), The 1975's Being Funny In A Foreign Language (9); all chart-topping records in 2022.
The cassette's growth is thanks, in part, to limited edition fan-targeted formats. Both 5 Seconds of Summer and BLACKPINK's most recent releases, for example, were available with exclusive, individual member-specific artwork and colourways.
Speaking on the success of physical formats, Drew Hill, MD Proper Music Group/VP Distribution, Utopia Music, said: "It's fantastic to see another year where physical sales are driving albums to the top of the Official Charts.
"With 86% of 2022's Number 1 records boasting a majority in physical sales, in their first week at the top, it continues to prove that music fans from across all ages and genres are continuing to desire their favourite music in a tangible form; as something to be cherished and collected as well as played on repeat."
cr. Official Charts